Growing customer value through
Customer Data Analysis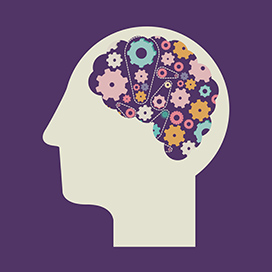 Depending on a variety of studies and the industry you're in, acquiring a new customer is anywhere from five to 25 times more expensive than retaining an existing one. However, once you have your customers, do you know which ones you want to keep? Is it what they contribute today or what they could be worth in the future, or both? Do you know which customers may stay loyal longer?
Clients need to be experts in identifying if there are further growth opportunities within these customers or are they maxed out (e.g. what is your share of wallet in each customer spend category)? Analysing their data is key to discovering where these opportunities lie and identifying who they are and who is worth keeping.
Other opportunities for growth within your database may well come from some customer and market analysis. Are there other customers who look similar in many ways but don't contribute or display the same patterns of behaviour? This is the most common approach to behaviour and value based customer segmentations. It provides an early insight in to In these cases what do you need to say and offer them to change their purchasing behaviours and provide you with cross-sell and upsell opportunities?
The tasks above will typically involve customer data analysis and market research using existing assets, which may or may not easily accessed. In this case there is a requirement to pull the data together temporarily or on a longer-term basis in an efficient and effective manner. Using the segmentation findings, data modelling is often the next step to try and understand who is most likely to buy which service/product and use this to target direct communications and trigger best next actions across the digital and contact centre channels.
During customer data analysis and modelling, external data attributes such as media consumption, interests and attitudes can help increase our understanding and insight of these individual customers as well the customer segments and in turn give us some potential growth pointers.
Often growth is stunted at the beginning of a relationship because new customers do not respond by activating the service or having repeat transactions. For example, are customers unclear about the set up and what they need to do next or they just attracted to the acquisition offer? If this is the case, then action can be taken in producing a relevant reactivation campaign following further customer analysis and research into the reasons for the lack of action.
To maximise growth across a customer's lifetime, clients have to understand and map out the range of customer journeys and identify when is the best time and what is the best message to convey. This can be done by analysing email opening times and previous web behaviour. Often this involves capturing and integrating the customers' behaviours across all channels, tracking the success of the campaign and importantly being able to re-contact if they drop out of any buying processes. All this requires a disciplined approach across test and learning, customer data analysis and reporting.
Our client-side experience provides us with an advantage to work with our clients' other partners across digital and non-digital media to help them increase their understanding of the customers and where the value levers are. And we have plenty of experience in all these areas of working with clients and their partners in order to plan who to target, what to offer and how to execute at the right time and in the right channel(s).
In addition to the customer database and single customer view solutions, Anaylin offers a fully orchestrated multi-channel campaign management solution and planning advice to ensure the messages get to the right customers at the right time and through the right channels.